Experience the power… when you run with the Dark Horse.
Dark Horse Media was incorporated in 1996 by Linda Fahey. Recognizing her experience could deliver results-driven campaigns with cutting-edge creative and strategic tools at better-than-competitor cost, Dark Horse outpaces the competition." Client success has led to company growth – we put our clients first, and the rest just follows.
Our Team of Experts is Our Advantage!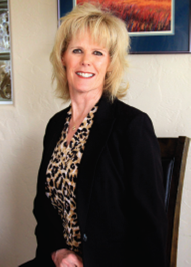 Linda Fahey
President
Experience: Over 40 years of marketing and media experience provides a strong foundation for Linda's  success. Her insights have helped hundreds of companies strategically position themselves as industry drivers, and we back up that position through their marketing campaigns. As the liaison between our clients and the agency, Linda is a hard worker who is available for meetings, brainstorming and problem-solving. She does it all well…and manages to be a wife, mother and a cyclist in between when not working 24/7. She founded Dark Horse Media in 1996 and remains a dedicated professional who puts client success first. Linda holds a Bachelor's degree in Business Administration (Marketing) from the University of Texas. In 2021, Linda was selected as Tucson's Ad Person of the Year.
Favorite Thing About What I Do: Experiencing that moment when the client can't believe how busy they are due to the campaign's success.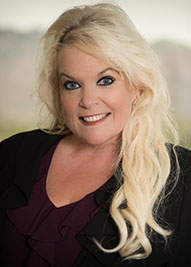 Debra Stephens Cook
Executive Director
Experience:  Debra is a dynamic, experienced, highly enthusiastic Marketing, Sales and Operations professional bringing over 32 years of experience to the agency.  She is an extremely competent communicator skilled in multitasking and effectively collaborating with others. Her specialty is to develop and execute advertising campaigns using a blend of TV, OTT, radio, SEO, email & mobile campaigns, blogging and social media.  Debra is dedicated to her clients' success and will work tirelessly to reach their business growth and revenue goals.  Debra has 26 years media experience and in 2016 she joined a prominent Tucson personal injury firm, and elevated that brand from a local-only firm, to one of national recognition in the defective drug and device arena.  Debra has been active with Tucson's American Heart Association, board member of Southern Arizona Arts & Cultural Alliance, and a member of the Spokane Food Bank.
Favorite Thing About What I Do: Helping businesses grow! It's such a rewarding feeling when a business I've been working with meets (and beats) their goals!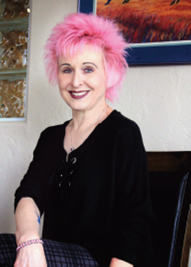 Squirrel Rippley
Production Coordinator
Experience: Squirrel brought her colorful personality and high energy to Dark Horse Media 20 years ago. She has an extraordinary mind for details, which makes her a highly effective production coordinator, dealing with the ordering and management of creative materials, deadlines, and production traffic. Quiz her about a commercial from five years ago and be amazed! Her creative side is evident in every project she does.
Favorite Thing About What I Do: The people; I interface with the clients and the creative team to generate incredible ads for television, radio, print, billboards and digital.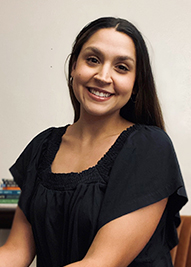 Emily Reed
Digital Marketing Manager
Associates in Marketing, Evergreen State College
10 years of media industry experience
Experience: Emily has been in the media industry for nearly a decade.  She's worked with some of the most globally recognized brands in the automotive and entertainment industries. Brands like Toyota and Disney. Her specialties include planning and buying OTT, CTV, Streaming Audio, and Social Media campaigns in multiple markets across the country.  In addition, Emily has collaborated with credit unions, and higher education clients, managing their Display, Video, Search, and OTT placements. Prior to working on the digital side of media plans, Emily spent years buying and trafficking traditional TV and Radio for her clients. 
Renee Ulloa
Creative Director
Experience: Renee has 20 years of experience as a creative director in graphic design working for national and local advertising agencies. Her creative expertise and attention to detail are what make her one of Tucson's finest designers and a great addition to the Dark Horse team. Renee's experience encompasses brand creation, collateral, website design, and all digital elements. Renee holds a Bachelors in Graphic Design from The Art Center Design College.
Favorite Thing About What I Do: I love to design great campaigns for our clients- and to hear how they impacted their business.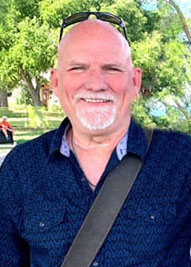 Dan Hawk
Website Design and Online Implementations
Experience: Dan has many years of not only website design skills, but he also has been the creative and art director for several prominent companies and advertising agencies. He has won awards for advertising and catalog design and digital product photography. His wide experience in knowing how to attract customers to Dark Horse Media's client websites is one of the keys to his success. In his free time Dan plays guitar with the Mark Miller Band, loves spending time with his grandchildren and playing golf.
Favorite Thing About What I Do: I love designing and working out the details to make a website not only look amazing but to get results.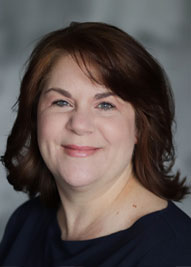 Christine Burkart
Media Director
Experience: Christine has 25+ years of buying, planning and media strategy for local, regional and national advertisers experience across all media channels (TV, Cable, Radio, Print, Outdoor and Digital.  She believes strongly in using data to influence strategic planning and execution.  Most of Christine's career has been spent in agencies.  She spent 5 years planning digital campaigns and supporting digital sales teams with research and strategy.  Christine has a B.A. Psychology, University of Cincinnati. She is very interested in recycling and the Zero Waste concept and is working to do her part one change at a time.
Favorite Thing About What I Do: Using all the tools I have to create a media plan that makes the client's cash register ring.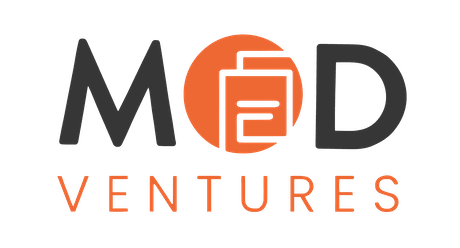 Dark Horse Media is professionally managed by Mod Ventures LLC, the premier outsourced accounting and advisory firm.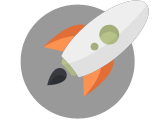 We're Here To Help Your Business Blast Off!
Through Creative Ideas, Innovation & Sheer Determination